Pre-orders receive immediate access to free gifts, including Jeremy's eBook "Merger and Acquisition Strategies for SMEs" and a Brand New, 21-Day Email Course on "How To Buy, Fix And Sell Businesses Without Using Cash Upfront, Lawyers Or Leverage"!
Learn more about these free gifts below.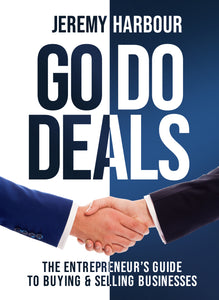 As a consultant, I'm always helping someone else solve their problems, and the key for me is taking this and using it to create my own private equity and companies I own.

Carlos Lowenberg
This is an excellent business book. Jeremy explains why buying and selling businesses is better than running businesses. This is a much faster path to wealth than things like Real Estate. This book teaches things you will not learn in business school but very applicable in the business world. Highly recommended.

Fabrizio Poli
Do one deal and it will change your life.

Beverley Merriman

The Merger and Acquisition Strategies for SMEs eBook
A special report that is the first step to understanding many of the topics taught by Jeremy and the Harbour Club. An exceptional starting point for those serious about entering the world of mergers and acquisitions.
Topics covered include:
• How to Source Deals
• The Insider's Buying Secret
• How to Negotiate Deals
• How to Position Yourself
• Secure Companies Without Cash
• How To Structure Deals
• How To Maximize Your Sell Price
• How To Legally Protect Yourself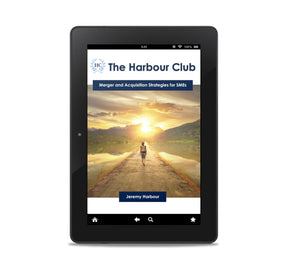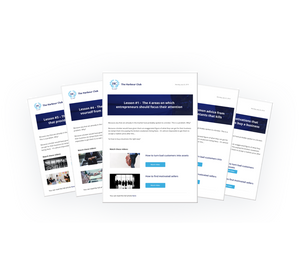 Jeremy's New 21-Day M&A Strategy Email Course
This course is packed with information that has been refined over the course of Jeremy's 20 years in the world of M&A. The course is broken down into eight modules, some which expand on concepts introduced in the M&A eBook and some which introduce entirely new concepts and terms.
The eight modules are:
1. How To Source Deals
2. How To Build Rapport and Fact Find
3. How To Structure Zero Cash Upfront Deals
4. How To Meet and Close Deals
5. Legal Hacks
6. Strategies To Fix and Improve Businesses
7. Exit Strategies
8. Wealth Creation Strategies